New Online Course: Treasures of Women's History.
Starts Jan. 2018 (Subscribe here)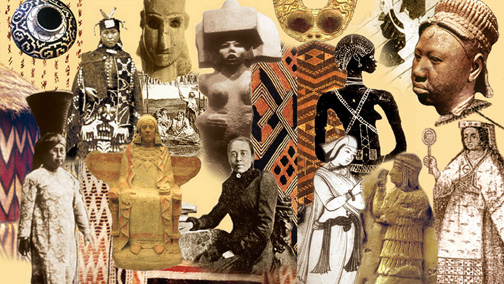 This six month course includes monthly international-spectrum webinars, starting with Ancient Treasures of African Women, and discussions via the Veleda email matrix. I'm still finishing Pythias and Melissae, so there'll be new readings from there, but this course has a far more eclectic set of readings and discussions, including: female shamans and priestesses in various countries; female icons / ancient figurines; evaluating the evidence for "sacred prostitution" (and myth-making around it); and my new visual talk on _Persecutory Culture_. Course members will vote on other topics.

You can subscribe for a single month at a time (try it out), or in blocks of time at a reduced cost. The first webcast, Ancient Treasures of African Women, will be on Sun Jan 7, 2018, with a repeat on Wed. Jan 10.
HOW THE ONLINE COURSE WORKS:
It's conducted through the Veleda listserv, a private yahoo group for subscribers. Articles, images, commentary, discussion, and links to other online resources are sent to you by email. You access these materials at your own pace, at any time convenient for you, and participate in discussion as you desire. Don't worry about schedules or meeting times: those only apply to the monthly real-time webcasts of slideshows (and perhaps occasional zoom discussions. There are no grades, no required papers, and no credits for this course. You are invited to contribute your insights, comments, questions, and relevant resources -- but this is up to you.
One month's subscription is $31. (No refunds.) For a reduced rate of $25/month, you can prepay your sub for three months or more (but keep in mind the hiatus from Nov. 1- Jan 3.) Low-income scholarship subs are available; please honor our intention of making the course accessible to women who are truly low income. If you would like to be a Sustainer, sponsoring a low-income subscribe while also contributing toward the Suppressed Histories Archives, you can contribute $50. a month and in thanks, receive a signed poster or print of your choice.

You can join the course at any time. You are not required to sign up for the entire course, but can subscribe month to month, and sign off whenever you want. This session runs from Jan 2018 through May.
The webcasts are live slideshows on your computer screen; I show images and comment on them; you are invited to ask questions and make comments. You can either speak via headset mic or a phone-in interface (VOIP), or you can type in questions/comments via a comments box. (See webcast info link in column at upper left).
All course webcasts are announced via the Veleda listserv. Two or three showings (of the same visual presentation) will be offered to accommodate time zones of all participants.
You get access to all course discussion logs and files (including those for previous courses) for as long as you are subscribed. There is a condition for access to the old course logs: Yahoogroups now requires people to create a Yahoo ID (requiring a mobile phone number) in order to access the web interface where the message logs are stored. However, you can participate in the Veleda listserve (through which the readings, discussion, and course business all happen) without a Yahoo ID. The webcasts are run through a different service which has nothing to do with Yahoo and are open to anyone with a computer, tablet, or smartphone.

When it's time for you to renew, use the Subscription link on this page. I'll post it periodically on the listserv. Looking forward to having you join us.
---
---
The information in this course is based on decades of study and practice,
with profound respect and a desire to foreground the authentic guardians
of the ancient cultural traditions.