featuring the first webcast of 2018:
Ancient Treasures of African Women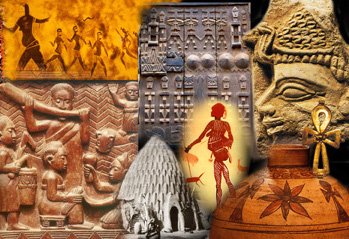 Visual talk by Max Dashu ::: $25-10. sliding scale
The greatness they denied, but that you always knew existed: magnificent images of ancestors, shamans, priestesses, queens, and goddesses, from Egypt and Algeria to Nigeria to Zimbabwe. Masterpieces of Saharan and South African rock art; pre-pharaonic Kemetic ceramic paintings, petroglyphs, murals, and figurines; Meroitic sculptures of Sudan; the ceramic sculptures of Nok, and ancestral mothers' monuments in south Ethiopia. Don't miss these rarely-seen masterpieces of ancient African art.
Two date options: Sunday, Jan. 7, 2018, noon, and Wed. Jan. 10, 6:30-8 pm (San Francisco time; see timezone converter for your region.) Choose your contribution by using the drop down menu before clicking Add to Cart.
Minimum System Requirements:
Runs on most Windows systems; Mac OS X 10.7 or newer;
Mobile: iPhone, iPad, Android phone or Android tablet
Broadband (it may work with dialup, but loads slowly)
---
To pay by credit card, look below "Paypal Checkout" to the light gray "Checkout" button with "Pay with Credit Card." You'll receive your access link by email, so be sure to use the right email. Registrations accepted until one hour before webcast: do not wait til the last minute! late registrations cannot be processed while setting up the webcast.
After payment you'll be emaled a URL to use on the day/time of webcast. (It's a good idea to log in 10 minutes early.) The webcast interface will ask you to download the Zoom software; it's secure and pretty simple to use. More info here.
If you prefer to pay by check, it must arrive at least four days before the webcast. Send to Max Dashu, PO Box 5377, Richmond CA 94805. (No international checks, sorry.) You must include your name, email and which session/s you'll attend. Your email, and of course a net connection, is necessary for webcast participation. See above for minimum System Requirements for the Zoom software to work.
---
~ Support the Suppressed Histories Archives ~

---